Contact Our Sales Staff & Company Information




Ross Clements
President

Gary Tuthill
Vice President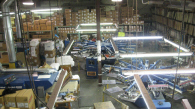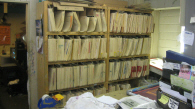 Our Number One Priority .... Our Customer
AARD-ALLTUF is extremely excited that you have logged onto our pro web-site. Our screenprinting and embroidered designs are second to none.
Whether it's a custom design, stock design, corporate wear, embroidered hat, or just a single color T-Shirt Design, we know you will be satisfied with our service.
We offer a full line of custom screenprinted and embroidered apparel. We also offer ad specialties, digital banners, stickers and signs. We have a full in-house state of the art design department for all of your needs.
This business, like many others across the world started in a small garage in the late 70's, and has grown to a first class screenprinting and embroidery facility.
Thank you again and enjoy the ride.
Sincerely ,
Ross Clements, Gary Tuthill, & the entire staff of AARD-ALLTUF